Emergency medical care - visiting a physician in Crete
The Private Hospital Tsepeti has set up an interdisciplinary on-call service for medical treatment of both the local population and holiday makers in the area of Chania and West Crete.
The location of the patient's treatment depends on the type and severity of the illness; either on site (home or hotel), at a doctor's office or at the emergency department of the hospital. If necessary, an ambulance is always available.
Emergency Call
Tel:
(+30)

697 058 57 00
(you will be connected to an English-speaking doctor)
Medical Emergency Coordinators

Stefan Haak

, Emergency doctor, Senior Consultant Surgeon, Trauma Surgeon

Giorgos Tsiledakis

, Emergency doctor, Senior Consultant Surgeon
Medical Emergency & Trauma Management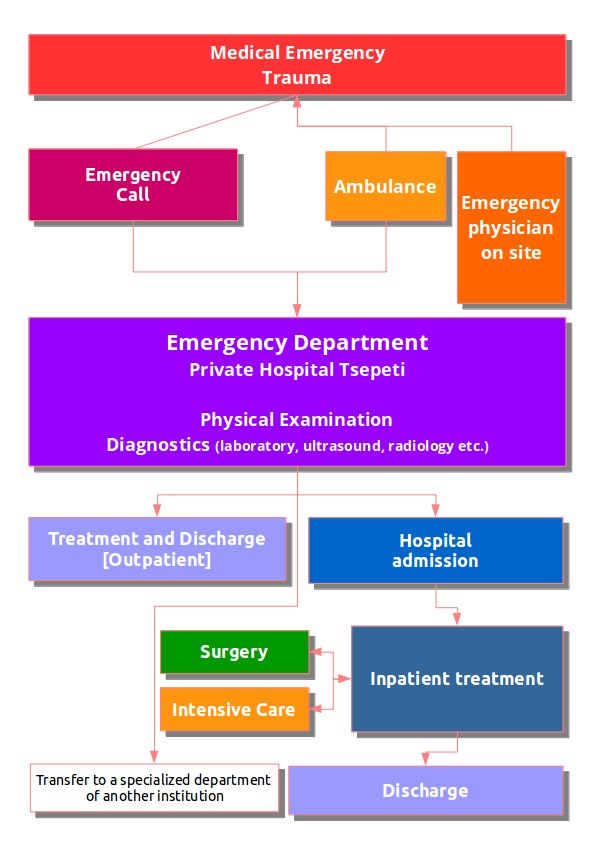 Public medical emergency system The public central medical emergency service in Crete can be reached by calling 112. Due to massive savings in the public health sector, in recent years, significant shortages of supplies and especially staff are often noticeable. Nevertheless, the private hospitals, clinics and doctors are not, unfortunately, yet officially included in the public central-call service.