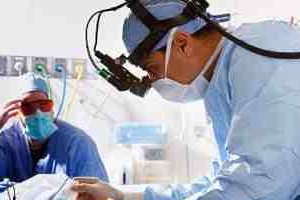 Department of Otorhinolaryngology (ENT)
At the ENT department we offer our patients a comprehensive medical care in the entire field of ear, nose and throat medicine according to recent scientific research in close consultation with the resident and fellow physicians of other specialties.
Our focus is on minimally invasive surgical treatment of diseases in ENT and in the detection, prevention and treatment of childhood hearing loss. Very important is the individual and personal care of our patients in both the inpatient and outpatient medical sector.
The ENT emergency care is ensured by establishing a 24-hour on-call